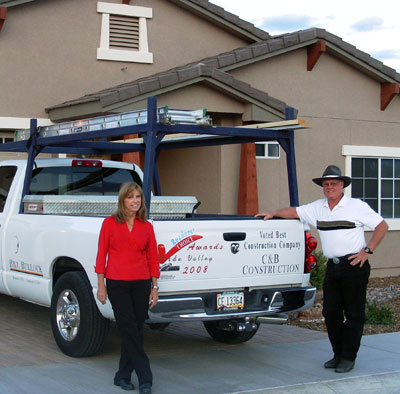 With four generations of the Bullock family in construction, we can honestly say that construction is in our blood. The knowledge, skill and techniques that have been passed down generation-to-generation go into every project we do no matter how large or small. Our employees are skilled craftsmen. Most have long histories with our company.
That experience has created efficiency to enhance quality and reduce costs providing our clients with an exceptional value.
The sub-contractors we use have become a part of our team that has been very successful in the past 40 years. During this time our suppliers and sub-contractors have come to understand our expectations and requirements for excellent workmanship. Our motto has been, "Quality With Efficiency In Mind". Quality by our team. Efficiency created by years of experience. This is what has made C&B Construction a premier builder and developer.
An Energy Star Contractor
It Takes a Team
Meet some of our partners that have helped make the dream of Grey Fox Ridge a reality.

SolarOne
SolarOne Southwest Energy Group is a leading supplier & installer of photovoltaic solar electric systems in Northern Arizona including Sedona, Cottonwood, Prescott, and Flagstaff.

Mingus Mountain Real Estate
If you are looking for real estate in the Sedona - Verde Valley area, Mingus Mountain Real Estate can help you choose the right property for your needs and will guide you towards making an educated real estate decision in our market.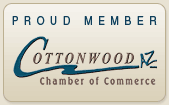 Cottonwood Chamber of Commerce
The Cottonwood Chamber of Commerce is a member-focused organization and community partner that fosters a sustainable, healthy and vibrant economic environment through business promotion, advocacy, education and services.
Kenneth Decore Designs
With over fifteen years of design experience, Kenneth Decore has brought a fresh and interesting approach to the layout and aesthetics of Grey Fox Ridge.  His goal is to create smart, interesting architecture with comfort in mind. He holds a masters degree in Architecture and currently teaches design at Arizona State University.  In addition to developing our standard floor plans, Kenneth is also available for custom home design.  If you have any questions or would like additional information, please feel free to contact him at[email protected].
Take The Next Step
If you are interested in learning more about Grey Fox Ridge, drop us a line. We would love to show you one of our model homes.